All You Need to Know About Hair Transplant Success Rates
There are many reasons why you might consider undergoing hair transplant surgery. Whether you want to try out this trendy procedure or correct a long-term defect, read on to find out about the hair transplant success rate and what types of transplant surgeries are out there.
What is Hair Transplantation?
Before we move on to hair transplant success rate, let's find out more about this procedure. The term 'hair transplant' sounds pretty self-explanatory. However, only a few know what this hair restoration method actually entails. A hair transplant is a surgical procedure that involves the harvesting of hair follicles from a part of the body to a bald skin patch. The part of the body the hair is sourced from is called the donor site, while the area receiving the hair is known as the recipient part.
What prompts the need for a hair transplant
As said, there are different reasons why you might want to undergo a hair transplant, ranging from personal to medical. Here are the kinds of issues people aim to solve with hair transplantation:
To eliminate natural baldness
This can affect anyone even at quite a young age – and it occurs among both males and females. Since baldness or sudden hair loss can be disfiguring and unflattering, hair transplant poses the optimal solution for eliminating baldness. Thankfully, the hair transplant success rate among both men and women is almost the same.
To replace hair damaged in accidents
Smaller or bigger scale accidents are sometimes unavoidable. Very often the victims of fires or car accidents suffer from consequential hair damage and skin injuries. A hair transplant makes it possible to restore hair in such cases as well.
For cosmetic purposes
In an era where cosmetic surgery is ubiquitous, increasing the hair volume of your lashes, eyebrows or on your face is more of a reality than a dream. This incentive for getting a hair transplant is becoming more and more common.
How successful is hair transplant surgery?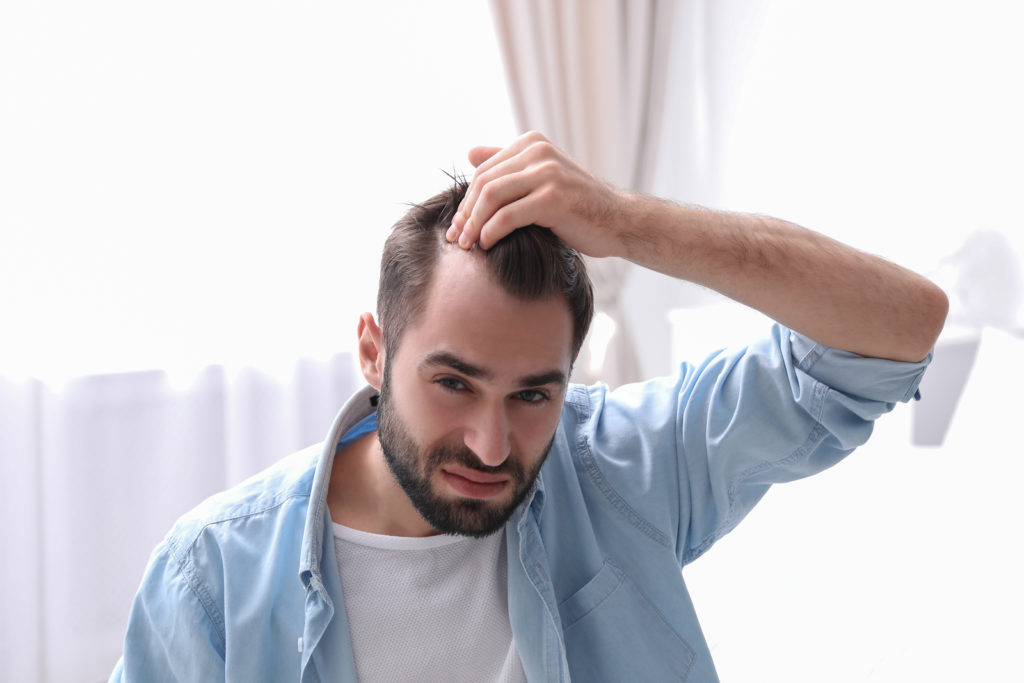 This question surely circles the mind of any individual who wants to get a hair transplant. Does the procedure work with all types and causes of baldness? Is it the same for both men and women? According to Healthline, about 80 per cent of all transplanted hair starts to grow back in a short period of three to four months. This number looks pretty encouraging, doesn't it? A hair transplant is undoubtedly the most effective method of tackling hair loss, compared to natural remedies, topical medications for baldness, etc.
Types of Hair Transplant Procedures
There are different methods available to transplant hair from the donor area to the recipient area. The most advanced hair transplant type is follicular unit extraction (FUE). The other popular type is follicular unit transplantation (FUT). The follicular unit extraction is the process by which follicular units are extracted and transported to other parts that need to be populated with hairs. Such a procedure takes 1- 8 hours and is often painless.
Follicular unit extraction (FUE) success rate
The FUE success rate depends on a few factors. If the hair loss is caused by chemotherapy or occurs as a result of severe injury of the scalp, the chances that FUE will be effective are slightly lower. In other cases, FUE hair transplants are usually very successful and yield desirable results.
Follicular unit transplant (FUT) success rate
FUT is another procedure used in hair transplantation.  Instead of the individual follicles being transferred as with during FUE, linear strips of hair are used for this procedure. These strips of hair can be replaced from the back or the side of the scalp. Compared to the FUE method, FUT has a higher success rate, however, it can lead to more complications and scarring.
Hair transplant is different from grafting
Hair transplant and grafting are closely related. They both involve the removal of hair and other bio-materials from a donor site to a recipient's. The difference between the two is that a hair transplant involves the removal of hair follicles alone, while grafting entails the removal of hair follicles together with dermis and epidermis.
Precautions before, during and after the transplant
As with all medical procedures, you must take certain pre- and post-operation measures to guarantee a successful result for your hair transplant. These procedures prescribe what the patient must/mustn't do before the operation, during the operation, and after.
Before: patients must stay away from drinking alcohol, even in small amounts, taking medications, smoking, consuming spicy meals, and engaging in strenuous activities.
During treatment: patients must wear disposable clothing and stay still during the procedure.
After: do not smoke or consume alcohol, caffeine or aspirin. Activities like shampooing and brushing should be suspended between ten to fifteen days after surgery.
Conclusion
When it comes to the success rate of hair transplants, advances in technology have ensured that the procedure can ensure quality results. Our techniques provide impressive results which leave no scarring and have a high success rate.
Now, as you are equipped with the most important information on hair transplant, you can contact us to arrange your appointment with us or to calculate the cost of hair transplant.