Why choose Bio Hair as your hair loss clinic
Everyone wants healthy and shiny hair. Unfortunately a lot of of people start to realize that after losing them. There are several reasons for alopecia like hormonal or genetic reasons. At our hair loss clinic, we are pleased to give you the best surrounding for your hair transplant. Furthermore we also propose an unbeatable price, that you will get nowhere else in Europe !
Medical and beauty treatments in foreign countries are no longer a rarity. More and more people are now looking for a treatment abroad that offers a better price-performance ratio than in their home countries.
An affordable hair transplant in Turkey, but always with quality in mind
The propitious price of the hair transplant doesn't mean that we should dispense the quality. All members of the hospital are specialists in their work and have many years of experience. We use the newest and best medical equipments and we put a high value on devices Made in Germany.
The hair loss clinic, the equipment and, of course, the staff are subject to regular inspections. Our medical team also undergo regular training sessions. With Biohair, you will find specialist knowledge and quality according to the highest international standards.
Achieve the best results in our hair loss clinic with the FUE Hair Transplant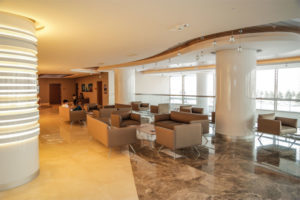 As one of the most modern and specialist clinic in the camp of hair transplants, the Istinye Hospital Group has worked many years with patients from all over the world. Quality is our highest priority and this has been confirmed through the world-renowned quality seal of JCI.
The seal is awarded to hospitals, which offer high-quality medical treatments and have high standards regarding the quality assurance for the safety of the patients. Only hospitals that can proof to have the most modern technologies and knowledge can get the quality seal from the JCI. For us, it is very important to give you the best medical care and to support you during all step of your trip.
We are concerned with the comfort and well-being of our patients, in the Istinye Hospital you'll experience a very high standard and luxury that you have never experienced somewhere else.
The other quality features of our hair loss clinic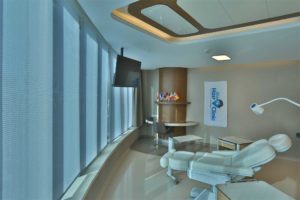 The Istinye Hospital group in Istanbul has more than 214 beds, 51 beds on the intensive care unit, 10 operation rooms and more than 101 doctors and 1000 employees. A JCI accreditation proves that our medical standards correspond to the current international world level.
Our clinic for hair transplant is one of the best clinics in the world. Take advantage of our unique offers. In the hospital area of the Istinye Hospital you will find a lot of other medical areas in addition to our services. Hair transplants are our most important specialty, but we also offer plastic surgery with the top specialists in this field and the most modern standards.
We have successfully completed difficult interventions and this gave us an international good reputation. Over 100 companies from Turkey and from all over the world have been cooperating with us for many years.
Our hair loss clinic for a successfull FUE hair transplant
The FUE technique is the most modern technology for hair transplant and in our clinic, we are specialized in this area. There are many reasons why the FUE hair transplant is so successful.
You will get a perfect result, there will be no scars left and the small wounds on the back head will heal very quickly. The Istinye Hospital offers you the best comfort you will ever have in a hospital, because your well-being is very important for us.
FREE HAIR ANALYSIS
---
Use the hair calculator to get information about the required amount of graft. The process is completely free and without any obligations.