Bio Hair Transplant for Women
Hair Transplant for women
Hair loss doesn't affect only men, many women suffer from hair loss as well. We all take our hair for granted until it starts to thin or even disappear completely. If you are in this boat, then luckily for you, there is a solution.
A hormone with named Dihydrotestosterone (DHT) is responsible for hair loss – for men as well as for women – although it happens more often among men. For women, the effects are more subtle. One's hair will thin as a result, and bald areas may appear in the region of the hair part.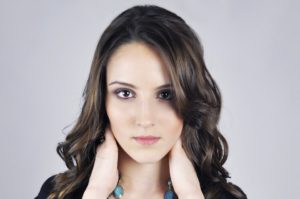 Not only hormone disorders cause hair loss
Not all hair loss is related to hormonal levels. Hair loss can be caused by an accident or injuries. Combustion can also lead to lasting hair loss. In most cases, one can obtain good results with a hair transplant. However, it is not the only possibility available, and you should evaluate your optimal treatment.
Hair loss and hormone imbalance
This kind of hair loss happens slowly and is usually only noticed when approximately half of the hair has fallen out. This hair will not regrow and your hair will look thinner. You can change the circumstances with hormone therapy. Or, you might consider a hair transplant, and we can help you in your consideration of this possibility with our special and professional hair analysis.
How does a hair transplant for women work?
In our clinic we prefer FUE technology. FUE technology (F=Follicular, U=Unit, E=Extraction, extraction of follicular units) has become very successful, with gentle actions and no painful side effects for the patient. With this method, small groups of hairs (hair follicles) are extracted with a hollow needle from another place on the scalp (extraction) and then transplanted in the desired region, with neither wounds nor scars. Other technologies often do cause wounds and scarring, which is why at our clinic in Istanbul, we prefer the FUE method.
Thick hair again – within a few hours
The treatment is uncomplicated, because the FUE method guarantees the patient as little discomfort as possible. With this method, we can extract and transplant up to 3000 hair root groups, without having to cut your hair.
You will see how wonderful it is not to have to lose existing hair with this method. There is no reason to shave the scalp. On the contrary, within a few hours, you will have splendid, healthy looking, thick hair again. And all this with no undesirable, visible scars, as can happen with other methods.
For further information, please contact us on our hotline or by e-mail and arrange an appointment for a personal consultation.
Free consultation from experts